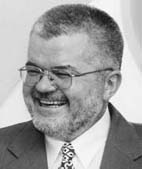 Offshore outsourcing, not least in Eastern Europe, is a hot issue in contact centre managers' agenda. But according to Marian Kostecki, an independent contact center consultant and trainer at Masterplan (Poland), there's a lot of misinformation. Mr. Kostecki established the first service call center in Poland in 1995. Several thousand copies of his Telemarketer's Manual became the major source of training programmes around the country. He has been instrumental in bringing foreign contact centre companies to Poland, Czech Republic and Slovakia.
Europe Contact Center – Which are the European countries most likely to realise an upsurge of offshore outsourcing contracts? Why?
Marian Kostecki – Paradoxically, even if we think of offshore outsourcing as business, I do not see much business orientation in decisions to go or not to go offshore. More, some countries are more fashionable than others. So major creators of offshore outsourcing, like Datamonitor and McKinsey, play the role of Giorgio Armani and Calvin Klein. If they say that India is hot this year – companies follow. If they point to the Czech Republic – companies would switch to Prague and Ostrava. Being fashionable results in additional cost, but companies do a lot to be at the top.
ECC – Aren't you exaggerating?
MK – Of course, I am. On purpose. The point is that companies that wish to go offshore start with reports that have limited value from decision making perspective. If you put them together and compare, you will see that the very number of call centers differs by the factor of three. So, according to one of them, a country has a well developed contact center industry; according to another one, the same country is at very early stage of development. Even if numbers are correct, they can be of interest to these who sell call center systems (hardware and software), but not to those who wish to establish a call center (service organisation).
ECC – So, what would you suggest?
MK – First of all, using a pinch of common sense in evaluating sources of information. For example, if you decide to talk to potential partners in any country, remember that they will sweeten a lot of information on themselves. So, it is crucial to get kind of meta knowledge, a sense of a country, to put various pieces of information into a perspective.
Second, if you are considering a move to – let's say – Poland, remember that you are not going to pay average call center operator salary but local market salary. Differences between Warsaw and Wroclaw (Breslau) can be quite substantial. Not only labor, but also real estate cost and accessibility to competing telecom providers will differ. Particulars matter, so get as particular in asking questions as you can.
ECC – Which are the pros of offshore outsourcing in Eastern Europe?
MK – Well, it is Europe. With same values, same cultural references, similar school programmes, etc. Second, low commuting cost and lack of time zone differences. It is near shore. And finally, large pool of low-cost educated labour.
ECC – Normally foreign investors point out high-staff attrition, corruption and a slow court system as the main drawbacks to offshoring in Eastern Europe. How do you expect these problems to evolve in the future?
MK – I don't think that attrition is much dependent on country. It is rather a result of management-to-personnel attitude.
Corruption is a real problem, but only at the meeting points of business and administration. There are not many occasions on which contact center management has to deal with the government (major exception being the initial investment process to set up an operation). The only constant and continuous relation of this kind is contact with tax offices. So I would add occasional unpredictability and arbitrariness of tax authorities as one of major drawbacks.
No doubt that courts are slow. But again, companies have to deal with them on limited number of occasions. Especially, in relation to job-related disputes.
ECC – Eastern Europe labour force is normally deemed as a highly skilled and qualified one. Nevertheless, with the accession of May 1st on the horizon, many analysts predict a considerable share of this labour force will flee to the west where their incomes will be much higher. Do you think this very factor will demean the quality of Eastern Europe labour pool?
MK – I would not worry. In some professions, like physicians and nurses, the process has already started. Some others may follow, but not people who are typically employed in contact centers.
ECC – Which are the vertical markets that will typically offshore in Eastern Europe?
MK – I don't expect any regularities. As different markets as banks, IT help desks, and contact centre services are likely to offshore.
ECC – Are there any successful case-studies already?
MK – Let's wait for press releases. They will come out shortly.
Filipe Samora
2004-03-11
For additional info about Marian Kostecki and Masterplan, please visit: http://masterplan.pl
Em Foco – Pessoa