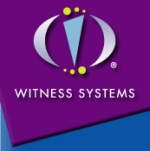 Surveys conducted at last week´s Witness Systems Driving Innovation customer user conference in Toronto and during the Customer Contact Solutions Conference in London, revealed some insight on the need for companies to identify the underlying motive for incoming calls into their contact centers. During both Witness Systems' 2003 and 2004 user conference events, more than half of attendees reported that they already monitor the quality of back office functions, or have plans to do so in the next 12 months.

Witness Systems, which is a provider of performance optimisation software and services, suggests that organizations are finding today that processing delays causing customers to call for status checks – such as with order fulfilment, loan applications and claims processing – and data entry errors driving customer changes, as well as billing mistakes and unclear information, are creating customer dissatisfaction. Unnecessary repeat contacts due to inadequate back office processes often contribute heavily to call volumes, which directly impact contact center workloads and customer satisfaction.
Witness System claims that independent analysts surveys support Witness findings, on the value associated with monitoring back office transactions. In a Robert Frances Group survey, no less than 56 percent of respondents indicated that they audit the quality of their back office processes, revealing that "it is an important issue with managers; a high quality and efficient method is something they would desire". The RFG study identified the top reasons companies audit back office functions: to track adherence to policy, data quality and productivity, as well as fraud detection. The same research found that the types of transactions audited in the back office most frequently (in order of priority) were order processing, billing, payment processing, customer administration and claims processing.
Another study conducted by the leading provider of research and analysis on the global IT industry showed that 29 percent of the organizations it surveyed leverage quality assurance and recording to monitor and improve functions beyond the call center, such as back office processes. In addition to recording for compliance, workflow analysis, process engineering and workload monitoring, 84 percent of respondents capture transactions for "root cause" analysis.
According to analysts directing the study, clients cited using the solutions for back office processing of orders, returns and exchanges, claims and applications processing, and finance processing, such as billing, payment and collections. They also reported that they audit various back office processes for quality of data, adherence to process, productivity and fraud detection. Other objectives included problem solving and root cause analysis, regulatory compliance, workflow analysis and management, process re-engineering, workload monitoring and balancing, screen navigation and training. In addition , the IT analyst firm found of those that leveraged the technology outside the contact center, more than 50 percent used it in more than one area beyond the contact center. The analysts went on to report that there are many opportunities for the optimization of enterprise processes today from front-line, customer facing processes to the back office processes that impact the customer.
Souce:Witness Systems
2004-06-22

Em Foco – Projecto