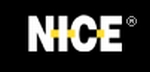 NICE Systems has announced that it has received a significant deal from a leading European internet provider to implement NICE Perform in their contact centers.

On the release note, Nice Systems says this leading ISP needs to ensure it exceeds customer expectations for quality of service. With NICE Perform, T-Online will empower their customer representatives with the knowledge to meet the high service standards required in these environments.
NICE Perform is presented as a fully-integrated suite of solutions that offers innovative ways to generate insight from interactions and drive performance in the contact center and throughout the enterprise. NICE Perform provides multidimensional analytics that go beyond the scope of transactional analytics to help decision makers understand customer intent, market dynamics and identify current and future trends.
"We're very pleased with the high level of enthusiasm already being shown for this recently announced solution," said Zvi Baum, corporate vice president and general manager, product division, NICE Systems. "This ISP joins a growing list of companies around the world that have chosen NICE Perform as a strategic solution to drive their business ."
2004-10-15
Em Foco – Empresa