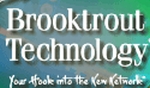 The supplier of media processing and call control products, Brooktrout Technology, has deployed its SnowShore Media Server, in the Portuguese mobile operator, TMN, as part of their new 3G Videomail service.

Brooktrout partnered with Openwave Systems, Inc. to integrate its SnowShore Media Server with Openwave Video Voicemail and Openwave Video Portal to allow TMN's 3G subscribers to view and purchase video content as well as send, receive, store and manage voice and video messages.
"This deployment will enable us not only to launch a new and appealing 3G service, but also to benefit from the reliability and efficiency of a single platform for multiple messaging services", said Fernando Rodrigues, general manager of Corporate Business at TMN .
TMN was one of the first operators worldwide to launch mobile video services, which are expected to drive service growth and improve customer satisfaction. Voice mail, video mail and video portal services are all delivered using the same consolidated, standards-based infrastructure, speeding the creation and deployment of new services for TMN's UMTS network.
2004-10-19
Em Foco – Empresa