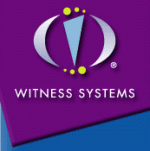 Witness Systems has surpassed its 1,000th worldwide customer site deployment of Impact 360 IP Recording in a Cisco Systems Unified Contact Centre environment.

Witness Systems' Impact 360 IP Recording solution allows customers to record, categorise, notify and store calls for both quality and compliance purposes. Further, the solution can scale down to single channel recording to meet the needs of individuals or smaller businesses, and scale up to fulfil the full-time recording requirements at the enterprise level, as well as in large- and multi-site contact centres.
"With 1,000 customer site deployments in a Cisco Unified Contact Centre environment, we're furthering our goal of bringing the benefits of contact recording, review and analysis to potentially everyone who uses a telephone at their place of work," said Bill Schneider, Director of Global Strategic Partnerships for Witness Systems. "As a fully scalable and cost-effective solution, Impact 360 IP Recording can meet the needs of organisations of all types and sizes. We're focused together with Cisco on delivering the most advanced solutions and infrastructures to drive business efficiencies, revenue and customer satisfaction."
"Cisco recently marked its 3000th Unified Contact Center customer. Clearly, achieving 1000 joint deployments with Witness Systems' IP Recording illustrates the success of this solution and the market commitment that Witness Systems brings," said Cindy Thibault, Partner Programme Manager for Cisco's Customer Contact Business Unit. "Witness Systems is a long-standing member of the Cisco Technology Developer Partner Programme, an investment that helps further emphasise and ensure product reliability, solid support and customer success."
The Cisco Technology Developer Programme sets criteria for interoperability testing by independent third parties and helps enable leading product and services firms to deploy innovative business solutions. The programme provides enterprise or service provider customers – such as Witness Systems – with information regarding Cisco Technology Developer Partner products and services that an independent testing facility has tested and found to interoperate with Cisco networking technology.
Together, the Witness Systems and Cisco technology helps enable great opportunities for improving business performance. Enterprises can reliably fulfil compliance requirements; improve productivity; reduce costs by improving operational efficiency; and increase caller/customer satisfaction.
Heritage Trust Federal Credit Union Furthers Member-First Service Commitment
South Carolina-based Heritage Trust Federal Credit Union provides an array of financial products and services for its members, ranging from checking and savings accounts to car loans and home mortgages. Core to its success is its member-first commitment.
"We selected Impact 360 IP Recording for our Cisco Unified CallManager environment to support our top initiative – maintaining and growing member satisfaction. In addition to meeting our compliance and regulatory requirements, we have also seen agent performance scores increase by 50 per cent. By observing the qualities of high-value calls, our staff is able to experience and replicate how to most effectively answer questions and offer solutions," said Cindy Young, Consumer Lending Manager at Heritage Trust Federal Credit Union.
hostTALK Limited Supports U.K. Car Retailer, Motorpoint
Motorpoint, the U.K.'s number one car supermarket, takes advantage of the hosted IP telephony services – which include Impact 360 and Cisco Unified CallManager – provided through hostTALK Limited.
"We have successfully deployed Witness Systems' new Impact 360 IP Recording solution and use it in conjunction with Cisco Unified CallManager to help provide an invaluable aid for Motorpoint in terms of staff coaching and dispute management," said Andrew Gilbert, Managing Director, hostTALK Limited. "Motorpoint needed a reliable solution to support its staff in recording key transaction information on financial services and contract issues. Since deploying Impact 360 IP Recording, it has found the solution particularly easy to use, with staff having the ability to capture a complete record of their interactions at the touch of a button."
SingTel Advances Focus on Customer Excellence Strategy
SingTel is Asia's leading communications group with operations and investments in more than 20 countries and territories around the world. With a significant presence in Singapore and Australia (through wholly-owned subsidiary SingTel Optus), the group provides a comprehensive portfolio of services that include voice and data services over fixed, wireless and Internet platforms.
"Anticipating the needs of our customers by offering them value and quality services is one of the most critical factors in our disaster recovery business today. Using Witness Systems' IP Recording solution has enabled us to optimise disaster recovery call centre performance. We can capture, record, store and replay all customer call interactions, as well as identify patterns or trends," explained Richard Koh, Deputy Director, Product Marketing for SingTel. "In addition, we can learn from these customer interactions and apply insights gained to further improve customer satisfaction. Overall, the full integration of the Witness Systems solution with our Cisco Unified Contact Centre ensures we maximise the functionality of our full system. It also helps ensure we can continually measure and improve the quality of our service to deliver on our customer excellence strategy."