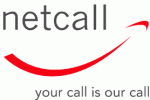 Call centre queues are getting longer, according to new research from Netcall. The report analysed a sample of over 2 million queued calls across seven industry sectors in the first six months of 2006. On average, callers at busy periods had to wait just over 12 minutes to speak to a customer service representative, with average waiting time rising from 11 minutes in January to over 15 minutes at busy periods in June.
The average queue time was longest in the Government, health and retail sectors, with queue times of over 30 minutes at busy periods. Utilities kept customers waiting for 20 minutes, while the financial services industry performed slightly better at 19 minutes. Customers calling phone and internet providers or travel and leisure companies at busy periods had to wait for between six and nine minutes.
Commenting these results, Richard Farrell, Technical Principal at Netcall said that «the call centre industry faces an almost impossible challenge. Their biggest problem is that they cannot always predict when busy periods will occur. As a result queues can build up when there are more calls than available agents to answer them. It really is as simple as that».
«Given that the average Briton currently spends many hours waiting on-hold every year, it is not surprising that traditional queue handling – whether music or messaging, is becoming increasingly unpopular. When you take into consideration that one bad customer service experience is often all it takes for a caller to switch suppliers, reducing call waiting times should be regarded as critical for organisations»,he added.
2006-10-05
Em Foco – Produto