The growing overlap between marketing, customer service and sales in the context of technology will be this year's motto of Technology For Marketing UK 2003, to be held at Olympia in London between 11-12 Feb. Organised by CMP, the event will host two new focus areas – 'Technology For Customer Service' and 'Technology for Sales' – and a pavilion dedicated to call and contact centres. More than 150 exhibitors are expected.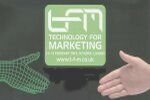 Thirty-two educational seminars are planned, mostly based on case studies whose subjects range from best-practice e-mail marketing and customer intelligence to the importance of an integrated marketing and CRM solution.
"Organisations are recognising that marketing is not the only customer-facing department and that they need a 360-degree approach to integrated customer communications. TFM 2003 will enable organisations to better understand, target, reach and interact with their customers," says Philip Hunter, CMP's event director.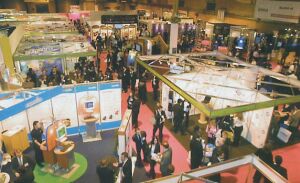 Merlin Stone, IBM Professor of Business Transformation at Surrey University (UK), believes there are several areas of technical development currently of great interest to marketers:
"We are starting to see much better systems for managing the work flow, planning and budgeting aspects of marketing. This is traditionally a chaotic area. Many client companies have cobbled together their own approaches, but a lot is still done on paper and spreadsheets or basic project management packages.
"More suppliers will also be offering to take some of the sweat out of the marketer's work by various kinds of outsourcing – everything from analytics and database management to managing customers over the web and in the call centre," Merlin Stone explains.
TFM 2003 will feature firms specialising in database building, management and analysis, contact centres, website design and management, e-commerce solutions, e-mail marketing, text messaging, CRM, customer service, geographic information systems and sales. More than 25 per cent of TFM 2003 exhibitors are due to launch new products and services:
Acxiom (stand A70) – will be launching InfoBase UK Marketing File – a new lifestyle data source offering marketers and information managers an alternative to the UK electoral roll – and an industry White Paper "How to calculate ROI on your data: the ABCs of maximising return from your investment".
Apteco Ltd. (stand A50) – Announcing 'FastStats.NET', the first marketing data analysis server to use the new Microsoft.NET web service framework.
Dun & Bradstreet (stand C80) – Launching its pan-European version of 'Market Insight', offering a range of on-line tools and capabilities.
Digital Impact (stand D32) – 2003 version of its email marketing hosted software 'Impact' (Impact 6.0, Rules Based Personalisation and Time & Event Scheduling).
DISC (stand E75) – Latest version of its 'DM2' software that incorporates dynamic hierarchy structures.
e1 business (stand A20) – Will be handing free copies of its latest "e1 Business Project Planning Guide – planning for successful CRM".
Elucid (stand E66) – Launching 'Elucid Version 8' (including new features as reward points, lost business recording and analysis and packaging recording during dispatch).
Exact Abacus Ltd. (stand D62) – Plans to launch a CRM suit built on the new 'J3EX' application development platform.
Experian (stand B90) – Showcasing 'Truvue', Experian's data benchmarking report.
Identex Ltd. (stand C55) – Launching new 'Visual Miner', a customer data analysis solution.
Inovar UK (stand D103) – Announcing 'Focus Web Enabled Marketing Database Software', 'Focus PC Campaign Management Software Version 2.6', 'Focus Web Enabled Data Capture' and 'New Customer Focus Universal PDA Data Capture'.
[email protected] (stand D50) – Launching and demonstrating 'Individual Messaging System' (IMS) and 'ICECube', a CRM solution using Alterian software.
J Ltd. (stand E 80A) – Presenting 'J-Editor', a multi-user, tiered access content management, and 'ModuleMania', a web site management solution for SME market.
Kingswood MapMechanics (stand C90) – Will be presenting a range of new gazetteers, lifestyle, business, postcode, boundary, census, address management, road and street mapping datasheets.
Mapinfo (stand C45) – Launching 'TargetPro v 3.0', an European wide market analysis solution, including improved support for segmentation and reporting features and the latest UK and Netherlands 2002 data.
Mercator Research Group (stand E79) – Previewing 'snap 7' the next version. 'Snap 7' is the latest version of the software and includes a 'Survey Constructor Wizard', 'Triple-s XML 1.2' and 'e-Results viewer'.
Maximizer Software Ltd. (stand B80) – Will be releasing 'Maximizer', a contact and sales management software and 'Maximizer Enterprise' a programme for CRM, eCRM and e-business.
Net Perceptions (stand E65) – Launching and demonstrating 'NETP 7.1', a CRM application.
SIA, Ltd. (stand A48) – Showcasing 'dataMAP Statistical Analysis Module', providing map-based data visualisation and analysis capabilities.
smartFOCUS, Ltd. (stand C60) – Launching 'smartMODELER', a new predictive modeling application for marketing data mining, 'smartDATA', a suite of enterprise customer data integration products and services combined to manage disparate data from anywhere across the enterprise, and 'smartMARKETER', a new analytical and operational functionality for marketing.
SmartPath, Inc. (stand E80) – Anticipating the launch of two new modules for its 'SmartPath MMS' suite and announcing the creation of its first European office in London.
UKChanges (stand E30) – Launching the new website www.ukchanges.com
Unica Corporation (stand D44) – First public viewing of 'Affinium 5', featuring its new optimisation marketing content management module.
See related articles:
Filipe Samora
2003-02-03
http://www.t-f-m.co.uk
Em Foco – Produto