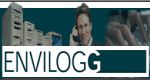 Take a moment or two to reflect on our changing world, in which traditional and emerging methods of handling contacts both within a company and with external organisations come together. Have recent developments resulted in improved customer relations or is this still a pipe dream? The title of this article illustrates how far we have come.
What we see today are mostly islands of contact where some parts of an organisation do a good job while the rest go their own way without a care for the outside world. Organised contacts, whereby the spoken or written dialogue are given top priority and supported by first class technology, seldom exist.
Despite all the progress which has been made in new telecom and internet technology for interactive contacts and messaging, the response to customers and other vital external parties is often a bit of a mess. The answers and standard of treatment which meet the caller often vary depending on who answers the call.
Call centres do not cover all needs
When a company has call centre customer service, straightforward questions are normally answered adequately, but more advanced questions often receive answers which are at best irrelevant or at worst plain wrong. In some organisations, the call centre becomes a barrier between the caller and the people in charge.
This might be justifiable in a monopoly situation or in an authority which doesn't have to worry about outsiders, but in a competitive environment it is indefensible. Long waiting times are also very common, and often result in the caller trying a competitor next time.
When 'click-and-call' software is on all desktops, calling someone else is literally 'just a click away'. Another problem with call centre organisation is the high turnover of employees, with the possible exception of call centres in thinly populated areas with few job alternatives. If the agents don't like their jobs, the standard of service they offer potential customers is not very high. And why should the customer accept second class treatment?
The power of persuasion in e-trade is extremely poor

In the e-business world, you might expect to find efficient technology being used to optimise the sales process. But statistics show that on average only one or two percent of all visits to an e-trade site result in a purchase being made. Reasons cited by potential customers for not following through with a transaction are that the information available was not satisfactory; it was difficult to understand how to use the site; interaction was complicated, with too many steps to follow; and they were worried about site security.
Studies have also shown that customers wanting assistance with a site expect an immediate response from a knowledgeable agent who can follow their interaction with the website and answer their specific questions. It is an astonishing fact that on many company websites it's hard to find important telephone numbers, titles or even names.
Customers wanting to make contact can feel discouraged. It is almost as if many corporate webmasters see the internet as signalling an end to human interaction. Yet personal interactions are more essential than ever for successful customer relations, and presenting detailed information online about how to reach people at the office significantly improves your company's ability to respond to customer needs.
Improvements in online service are clearly vital if e-trade is to accommodate a new generation of customers. Real-time responses to site users' questions can be the key to providing the world-class customer service successful e-business increasingly demands.
The traditional approach must be made more competitive

Calling a 'non-call centre company' for something important quite often leads to nothing. If the caller is not lucky enough to find the right person for his particular query, he will be directed to someone who redirects him to another person who in turn advises him either to call later or try someone else. Whatever the process, a common result of all this is that the intended business is not carried out.
This failure to find the right person implies that the correct information or action is not available. It is not uncommon to find that 3 out of 4 attempts to call a large company are unsuccessful. Very often the best you can expect is to talk to a lot of voice mail systems, leave a few messages and hope for an answer.
Why haven't all the new investments resulted in better interaction? If the company has organised its contact management in a call centre, the most significant reasons are probably a high workload for call centre agents due to understaffing and problems forecasting traffic peaks, poor help from the CRM and Telecom systems, such as weak skills-based routing, no chat, no automatic data capture, no or circumstantial IVR, or even poor ergonomy for the agents.
A contributory factor to all this is that the call centre is an isolated organisation with limited contact with the telephone operators and other staff and it is difficult for call centre agents to forward complicated questions to the relevant specialists.
If the company has not organised its contact management in a call centre, reasons for poor customer service might include messages not being handled quickly enough or in a consistent manner, customer satisfaction not having top priority, no system for interactive questioning of employee absenteeism, no enterprise telephone directory system at all desks, and mobile phones not being accessible and controllable by the operator, as PBX -connected telephones are.
Today's systems are not enough!

Companies and authorities are eagerly awaiting an increased level of control and integration of customer contacts combined with the power of being able to provide a higher level of service without increasing organisation costs. Since today's customers demand a closer presence it is necessary to communicate quickly and efficiently using all the available channels.
Generally speaking, there is no lack of products on most markets but there is a lack of customers. Customers with low loyalty to their supplier will not tolerate bad treatment in terms of long waiting time, unsatisfactory answers or confusion in the supplier's organisation.
They will only try once to get an answer before turning to another company with better support. Authorities are in a better position and will not lose 'customers' but as their mission is to serve the public, similar reasons necessitate new combinations of technology and manpower.
The relationship between a company and its customers also needs a service channels diversification. All these new channels make the front-office activities an essential factor of the value chain offered to the end user. The customer service available through all these new channels becomes the new or improved enterprise's most important asset.
This is where, gathering a number of experts in one spot, it will be possible to provide added value services, easily accessible any time and any place, both by the final customer and at the point of sale or out of office promoters. The efficiency and effectiveness of the new way of doing business will then be judged on the basis of customer service performance.
Why not a completely new enterprise communication system?

The advent of new technologies offers the modern enterprise an opportunity that cannot be ignored. In such a strategic field as telecommunications, it is important to realise that what was considered a mere possibility yesterday is today an affordable reality which can reorganise procedures and workflow much more quickly.
Customers requesting a closer presence, the need to communicate speedily and efficiently using all the available channels and the new opportunities afforded by electronic business are just a few of things to be taken into consideration when you choose your enterprise contact management system.
What is needed is a common system, in the sense that everybody in the company uses it to some extent, which can establish a connection between the employee with the relevant skill and responsibilities and the external person who wants a dialogue. Such a system must be available at all locations in the company/authority and it must not necessitate reorganisation or specialisation. It should also be possible to handle other issues simultaneously with minimal interference.
All external contacts using all types of communication should be managed together. Message and call handling for the call/contact centre with skills-based routing and all relevant CC-subfunctions, direction of calls, absentee information, company telephone book, standard telephony, email, SMS, chat, IVR and natural speech recognition, automatic reply messages, charging where relevant, statistics and prognosis can be integrated in a common system.
The advantages of this type of new system are many. The most important is the increase in company accessibility towards the public. The customer is guaranteed contact with the company, whether by fax, e-mail, telephone or web.
Also very important is the increase in productivity and staff satisfaction levels made possible by assigning the system to carry out repetitive tasks like caller recognition, collection of preliminary information and automatic compilation of the masks. Selection of the service level based on the caller's profile contributes strongly to increased productivity.
Characteristics of a new enterprise communication system
There are many call and contact centre systems on the market, countless PBX's and CRM systems, new IP telephony solutions, traditional IT solutions for administration and sales support, telephone operator and interception systems and so on. However, integrated and horizontal systems intended for use by everybody in the office are not exactly flooding the market.
The time is right for something new on the desktop, something like an 'Organisational Contact Management System', or OCMS for short. An OCMS should given to every employee in the office as a tool which can not only be used for all types of contact but which also ensures that contacts are properly organised. Important spoken or written dialogue should be given top priority and supported by first class technology.
The OCMS uses different media and will give the enterprise a uniform look. The contact management covers all UMS functions including email, fax, voice messages, telephone, internet contacts, web chats and so on without any substantial difference and it is no longer necessary to distinguish between the different interactive channels.
But the OCMS also makes frequently-used parts of the telephone operators' tools available for everybody (with minor limitations), browses parts of the company phonebook and interceptions on the web, links directly to collaborating companies' phonebooks via LDAP protocols, integrates mobile phones in the same way as fixed ones, establishes an organisational control and accessibility of historical messages regardless of type and does much more to improve contact management.
A scalable OCMS may grow in time to face all new customer service requirements. Availability of data and statistics about the service provided in real time will help dimension the service provided to improve customer satisfaction. The technology which allows this type of system to be both centralised and geographically distributed is already available.
A driving force in broadband society will probably be video telephony. The old dream of 'picture phones' for the masses will soon come true as a commodity technology. Combinations of PCs equipped with multimedia cards and headsets/microphone, 3 G mobile phones and on line video camera in the e-trading companies' contact centres will make a huge difference to mail-order companies.
And of course an OCMS should support interactive video for those who like it or get an advantage from using it. Video telephony will be an advantage used in business to strengthen customer loyalty, or in other jobs where relations can be improved by showing the call agent or something important online.
The OCMS vision in brief

In an organisation which uses an OCMS system the employees are able to manage all the active communication channels, the organisation has reduced the time spent answering problems and has avoided skills splitting. All types of contacts to and from the company are coordinated.
People who call an OCMS organisation by email, voice-mail, SMS or to chat will receive proper answers to their questions and be able to place their orders more quickly. Information on deliveries will be more precise and the customer will be more satisfied with the OCMS company than with its competitors. And as competition gets tougher there is no doubt which company will be the winner!
Klas Hamrin
[email protected]
2003-03-05
Envilogg is a Swedish firm specialised in software development for PBXs, switches and ACDs.
Em Foco – Opinião