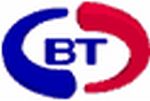 Newcastle Building Society is the thirteenth largest building society in the UK and the largest in the North East of England, where the majority of its 53 branches are located. The finance sector faces unparalleled pressure to retain customers and generate new sources of income and Newcastle Building Society has created a 'virtualised' call centre environment to improve the levels of service and, ultimately, increase business.
In April 2002, the company embarked on the second stage of a strategic 'virtualisation' project, the objective of which was to ensure that staff in branches, head office and working from home would have the services in place to handle all customer contact. BT Business Information Systems (BIS) was called upon to provide a radical new approach to enable the Building Society to meet its business goals.
Colin Greaves, general manager, Newcastle Building Society, says: "Our plan was to create a 'virtualised' organisation whereby all employees are empowered to deal effectively with customer sales and service enquiries, whether they be telephone or paper sourced.
"We therefore required a highly flexible solution that would enable branches, as well as principal office personnel, to share the sophisticated call handling features of a modern customer contact centre whilst also providing valuable real-time information for the management team to aid decision making."
BT BIS and Newcastle Building Society were already engaged on a strategic level, facilitating a number of workshops focussing on the specific IT applications that could potentially bring value to the Building Society's business. Based at BT and Nortel Network's R&D laboratories, the workshops helped the Building Society ascertain the most appropriate technologies while providing BT with a view of the finance industry's
business drivers.
BT BIS started looking at what would be required for the 'virtualisation' project. Newcastle Building Society 's existing customer contact centre was located centrally at its head office and the infrastructure had limited functionality. For several years it had been capable of managing overflow calls at peak times from the principal office to branches, and from one branch to another.
However, it was a low-tech call re-diversion solution, which quickly became overloaded, leading to frequently lost or misdirected calls. Call treatment could not be extended easily across the enterprise. When customers contacted the Building Society or rang its call centre to make enquiries, the call would be directed to the first available agent within one of three units operating independently, irrespective of that individual's particular skill set.
Customer calls would often peak during the mid-morning period, when the head-office call centre staff were very busy, while staff in branches, where footfall is generally lower at that time of day, would often be under utilised. Staff turnover was also proving costly in terms of training and recruitment.
Mike Farnham, account director, BT Major Business , explains his initial assessment of the situation: "Newcastle Building Society required a call handling system that would track inbound calls and transfer them to available agents via skills based routing.
"It also needed a reliable means of distributing inbound calls around the branch network to utilise existing sales and administration skills that were under utilised during lower footfall periods or whenever head office call centre staff reached capacity. The solution needed to be scaleable and enterprise-wide, integrating the existing call centre and providing simplified management."
BT BIS proposed a solution, based around Nortel Networks and Eyretel products, which combines state-of-the-art call centre functionality with an IP networking capability. It could meet the Building Society's 'virtualisation' requirements by enabling customer calls, supported by CTI provided information, to be directed via IP telephony to the entire branch network.
The existing system in head office was completely replaced with the new BT solution which comprised of Nortel Networks' Symposium Call Centre suite. Symposium provides a sophisticated solution for up to 1000 agents with a suite of applications that include agent skill-set based call processing and agent handling, management, reporting, and third-party application interfaces.
The Symposium TAPI Service Provider provides a gateway between the Meridian 1 Telephony environment and the Building Society's existing business applications. Standard PBX extensions were also provided along with Eyretel Call Recording.
The second phase of the project involved installing the solution throughout the branches, enabling staff to share the head office services with the provision of BT's IP infrastructure over the existing Wide Area Network.

Calls are routed across the enterprise, delivering each one to the most appropriately skilled and available resource at the time. This ensures that surplus resource at branch level can be utilised by the direct sales and marketing team.
Unlike other rudimentary call re-diversion systems, which include little or no allowance for logging call management information, it enables exactly the same call treatment when directing calls to branches as when they are put through to the principal office contact centre.
Mike Farnham summarises the choice of solution: "Some smaller organisations are daunted by what they consider to be corporate technology but we can provide leading edge solutions with all the functionality at a price that is affordable to the small to medium enterprise.
"Working with Newcastle Building Society so closely on the project, along with our long term relationship with Nortel networks, meant that we could develop the most appropriate solution for their needs."
Part of the empowerment 'virtualisation' strategy requires the extended deployment of Document Image Processing (DiP) and Workflow applications, already successfully delivered by BT BIS to the Building Society's head office, out to the branch network and to home based workers.
The project to roll out all applications fully will continue in 2003 and will subsequently incorporate web collaboration and more advanced CTI applications. After six months of implementation the benefits are already quantifiable.
From a customer perspective, the service experience has been greatly improved by having a single point of contact with consolidated information to respond to an enquiry for up to 83 per cent of inbound calls.
Missed or busy calls have been reduced by up to 50 per cent; up to 90 per cent of SLAs have been met, with up to 80 per cent exceeded. This translates directly to bottom line gains: the new efficiency has resulted in reduced costs – call centre staff utilisation has increased by up to 20 per cent and hourly processing costs have decreased by up to 15
per cent.
The initial goal of empowering staff to bring in more business is being achieved with mortgage sales conversion increased by up to 45 per cent, and more than 1.5 m euros additional investment.
Colin Greaves comments on the business benefits of the new solution: "I am delighted to see such a fast Return On Investment, which manifests not only in the bottom line but also in the experience our customers have with us, which means continued business in the future.
"Our customers receive a more immediate response to their calls by appropriately skilled agents and are no longer held in queues, redirected around the company, or asked to call back later. Our own staff benefit by sharing workload between departments, branches and teleworkers.
"The strategy of making staff more efficient and offering best possible customer service fitted very closely with our own strategy of driving the organisation forward and thereby increasing our revenues."
About BT Business Information Systems Business Information Systems (BIS)
BIS is BT division providing workplace communications solutions for voice and data applications. BIS serves the needs of every business, from teleworkers to large corporations.
BIS is one of the industry leaders in delivering convergent communications solutions that support both voice and data applications that have traditionally been provided by separate platforms. All of this is backed up with a comprehensive range of value add services to help businesses run their systems efficiently.
BT Business Information Systems
2003-03-10
Em Foco – Pessoa