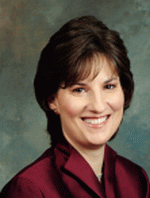 In parts one and two of this series, we examined why it's important to invest in, or upgrade, QM and logging applications in your contact center and we examined one leading vendor, NICE Systems. In part three of this series, we focus on another leading QM and logging vendor, Witness Systems. Witness Systems, based in Roswell, Georgia, was founded in 1988. Today, it has offices in 13 countries and approximately 2,000 customers worldwide. Witness, like its competitors eTalk and Envision, started as a QM vendor. Last year, Witness acquired a logging vendor, UK-based Eyretel, and its goal is to integrate most of the products in a single comprehensive QM/logging platform.
Witness acquired logging-oriented Eyretel, a UK-based company, in 2003 and is planning to complete its integration of the two companies products into a single technology stack by end of 2004. The combined companies realized 2003 revenues of $108 million and a net loss of $20.6 million, mostly due to merger related expenses.
Witness Products
the Company's QM/logging offerings include:
· eQuality ContactStore: Records 100 percent of customer calls in both TDM and IP environments.
· eQuality Balance: Random QM recorder including agent evaluations.
· eQuality ContactStore Plus: ContactStore integrated with Balance. This is meant to be the new primary product.
· eQuality Response: Quality assurance application for email.
· eQuality Interactive: Quality assurance application for Web-based chat.
· eQuality Evaluation: Agent evaluation application.
· eQuality Analysis: Combines and assesses data from disparate contact center technology sources.
· eQuality Vision: Provides visual presentation of customer calls.
· eQuality Focus: Monitors desktop applications. For use outside contact centers, in operating areas.
· eQuality Now: eLearning Management System.
· eQuality Producer: Creates eLearning content.
· eQuality Courseware: 35 eLearning training courses.
· EQuality Express: Balance product for small contact centers up to 50 seats.
· ContactStore Express: Liability recording for contact centers with up to 50 seats.
Witness Technology
The applications are coded in C++ and Java. The applications run on Windows 2000 and NT servers and support Windows 2000, NT and XP Professional clients. The product is open database connectivity (ODBC) compliant and supports MS SQL and Oracle databases. The product includes the Microsoft SQL Server Analysis Services online analytical processing (OLAP) engine.
Witness Recording and Quality Monitoring
Witness's new eQuality ContactStore Plus, which is the old Witness Balance product integrated with Eyretel's ContactStore logger, is the foundation of its future consolidated logging and quality assurance product. This product can log 100 percent of calls and screens, do QM recording, on-demand recording, live recording, random recording, event-driven recording and Internet protocol (IP) recording.
When doing on-demand recording, which Witness calls agent-initiated monitoring (AIM), the call is captured from its inception. The system is able to continue to record a transaction after the call is dropped. Prospects interested in just QM need only the eQuality Balance. When doing both logging and QM, the integrated application has been designed to maintain one copy of a transaction.
Witness Differentiators:
· Early marketing investment helped to shake up a slow-moving market and propel QM to 'mission critical' in contact centers and capture mind share.
· Considered contact center QM leader.
· Eyretel acquisition gives Witness strong presence outside U.S. in UK, Western Europe and Asia Pacific
· High-profile distribution partnerships with British Telecom (BT).
· ContactStore logging functionality integrated into Avaya's private branch exchange (PBX)/automatic call distributor (ACD) for mid-sized companies, Communications Manager.
Witness Challenges:
· Integrating Eyretel's proprietary hardware platform with its own suite of quality assurance products.
· Eyretel acquisition necessitates shift of significant R&D funds toward revamping existing solutions rather than new product innovations.
· Marketing dollars are now spread more thinly among more countries, creating an opening for other vendors to capture mindshare for QM.
· Cost containment decisions, especially reductions impacting personnel and support, are not always well received by customer base.
Looking Ahead
Witness is working to deliver a single platform of Witness and Eyretel products—that is technically, functionally and administratively integrated—by the end of 2004. Witness will not invest significantly in Eyretel products that are not being incorporated into the new Witness product mix, although they have not yet announced "end of life" dates for these products and are still providing support. Prior to the merger, roughly 20 percent of Eyretel's revenue came from hardware.
Witness plans to reduce its hardware revenues over the next several quarters by transitioning customers to third-party hardware suppliers.
In my next article in this series, we'll look closely at another QM/logging market leader—Verint, which is one of Witness's biggest competitors. This series is based on DMG Consulting LLC's new 2004 Quality Management/Liability Recording Product and Market report (www.dmgconsult.com).
Donna Fluss
2004-04-13
Donna Fluss is the Principal of DMG Consulting LLC, delivering customer-focused business strategy, operations and technology for Global 2000 and emerging companies. Ms. Fluss is a recognized leader and visionary in customer relationship management and a highly sought-after writer and speaker. She is the author of the industry-leading 2004 Quality Management/Liability Recording Product and Market Report and the 2004 Guide to Successful Contact Center Offshore Outsourcing. Contact Ms. Fluss at [email protected] .

Performance Management
Em Foco – Opinião