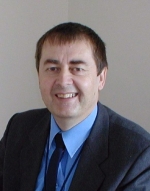 Ron Coleman has been appointed to the post of Head of Management Information Systems, at Garlands Call Centres. He was the former responsible for overseeing the Absence Management process for over 4,500 personnel as well as for generating key performance and absence data, at the Department of Work and Pensions.

At Garlands Call Centres, Coleman will manage all aspect of MIS, including the provision of accurate and timely management information in accordance with Garlands' clients' contracts. He will also be responsible for creating and implementing Garlands' MI strategy and for ensuring that relevant data is being recorded, reported and analysed in order to optimise contact centre performance and improve customer service quality.
His past carrier, has been built, around the private and public sector, on delivering IT solutions in a customer service environment. Before enrolling at the Department of Work and Pension, Coleman was a Business Analyst in a leading eCommerce Business, and prior to this, the Transition, Service Delivery & Asset Manager for the Crown Prosecution Service – where he was responsible for key elements of a £300m outsourced IT contract. In the 1990s, he fulfilled several Senior Manager roles within the IS Department of Comax/ Amey over a nine year period.
2004 – 08 – 06
Em Foco – Pessoa