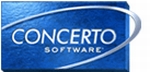 The provider of contact center solutions, Concerto Software, has announced that it has acquired Rockwell FirstPoint Contact from Rockwell Automation, Inc.

On the release note, Concerto Software points that this transaction, allows the company to expand its geographic reach and intellectual capital, and positions itself to deliver increased value to customers.
Concerto Software anticipates in excess of $250 million in annual revenues while maintaining its strong record of profitability. The company said it will continue to offer products and services designed to communications-enable the business processes surrounding sales and marketing, collections, and customer service.
"Concerto Software has been completely focused on the customer contact center business for more than two decades. The addition of Rockwell FirstPoint Contact underscores our commitment to be the leader in customer interaction solutions worldwide," said Jim Foy, who continues as Concerto Software's president and chief executive officer. "By combining our proven technologies, track records in the industry and talented people, we can apply unparalleled insight to help companies transform the way they interact with their customers ."
Former Rockwell FirstPoint Contact President Terry Murphy will assume the role of executive vice president of corporate development for Concerto Software . The company will continue to be headquartered in Westford, Mass., and will have more than 1,000 employees and more than 2,000 customers in 41 countries around the world.
2004-09-10
Em Foco – Projecto