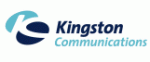 Kingston Communications has won a top award for its outsourced directory enquiry (DQ) services. The company, which provides DQ services for a number of companies, including All Points North Ltd (118 GAY), scooped the award at a gala event last night.

At the 2004 European Directory Enquiries awards held in Manchester, Kingston picked up the award for the Best Wholesale Service. Hosted by independent tracking company 118tracker.com, the awards attracted entrants from across the world and were judged by global leaders in telecoms, quality and service industries.
In their summing up, judges said Kingston had won the award because of their extensive experience and expertise in delivering high quality DQ services. Prior to deregulation, Kingston provided 192 directory enquiry services in the Hull area – and now offers 118 services for consumers, business customers and wholesale providers across the UK.
"Winning this accolade really is superb news," said Jason Rewse-Davies, Managing Director of Kingston Communications Contact Centres. "We work with a number of companies who want to offer a range of 118 services and for our service to be recognised as the best by an independent, industry-respected body is fantastic."
2004-10-25
Notícias – Press-Releases