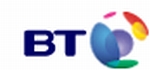 BT has announced it has signed a definitive agreement to acquire Infonet, one of the world's providers of international managed voice and data network services. The transaction values Infonet at £520m.

The deal is said to be subject to Infonet shareholder approval and regulatory clearances and shoul be completed by the first half of 2005.
The acquisition of Infonet marks a significant step forward in BT's strategy of addressing the IT and networking services needs of multi-site companies and organisations. It will greatly extend BT's global reach and will deepen the company's presence in North America and Asia Pacific. Infonet's recognised strengths in innovation, product quality and customer service will complement BT's strengths in the managed network services market.
Commenting on the deal, BT chief executive Ben Verwaayen described it as "another milestone in BT's transformation into a leading global provider of IT and networking services. It is our goal to be the first choice for multi-site organisations around the world as they address their increasingly complex communications needs". BT Global Services CEO Andy Green added "Infonet brings us specialist skills, a great customer base, increased global reach and additional local presence where we need it. By combining the strengths of both companies, we will substantially improve our ability to help our new and existing customers address the challenges and opportunities of the digital networked economy ".
BT expects to realise significant cost savings from combining the two businesses. Overlapping global network elements will be eliminated and efficiencies will be achieved, in part through the rationalisation of country operations, back-office and administrative functions.
The integration of Infonet and BT Global Services will be phased to ensure service quality is maintained during a seamless evolution for customers. Whilst the transport networks of the two businesses will be combined rapidly, BT will continue to run the two product sets separately for a period, allowing the best of each to be incorporated as the service offering is combined.
2004-11-08
Em Foco – Projecto