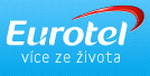 The Czech mobile operator Eurotel Praha has launched the first WCDMA 3G network in the Czech Republic. The launch follows the slive demonstration of 3G services, such as video call and Internet browsing and file transfer with Nokia High Speed Downlink Packet Access (HSDPA) at the Brno trade show in October 2005. In the first phase, the 3G services are available in Prague and Brno, but are expanding rapidly to other parts of the country.

'This is a natural expansion of our current services and will strengthen our position as the market innovator,' says Stanislav Kura, Chief Strategy and Product Development Officer, Eurotel Praha, spol. s.r.o. 'We are pleased to see that Nokia's capability in WCDMA 3G network deployment helped us to launch the service in record time and according to our plans.'
Nokia and Eurotel are currently also trialling HSDPA, which is an important step in bringing faster mobile services to consumers. The two companies have completed an HSDPA call, reaching 1.8 Mbps download speed, in Eurotel's live network using Nokia's 3G network technology. 'Internet browsing is a great example of the benefits that HSDPA will bring to consumers. It also demonstrates Eurotel's commitment to maintaining leadership in broadband mobile data services,' says Stanislav Kura. 'We are satisfied with Nokia's solution and their support in making this high-quality HSDPA call and looking forward to put it in commercial operation .'
'We are very pleased to continue our long term and successful cooperation with Eurotel and join hands to achieve an important milestone in the Czech Republic's mobile communications through the commercial launch of WCDMA 3G services,' says Matti Palomäki, Country Director, Networks, Nokia.
As part of the deal announced in September, Nokia provides Eurotel radio and packet core networks, including state-of-the-art 3GPP Release 4 MSC Server System, Nokia Flexi Intelligent Service Node (ISN), Nokia IP Multimedia Subsystem (IMS) and HSDPA-ready Nokia UltraSite WCDMA base stations. Nokia also provides the Nokia NetAct(TM) network management solution, and services for network planning and implementation, operation and maintenance, and training.
2005-12-07
Em Foco – Projecto