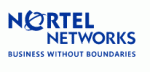 China's West-East Gas Pipeline Project (WEPP) has selected an IP-based converged networking solution from Nortel to power high quality voice and multimedia communications, both wired and wireless, along its 4,200-kilometer route.

Operated by PetroChina Company Limited, a subsidiary of the state-owned China National Petroleum Corporation, the pipeline is the longest in China, and one of the longest in the world spanning nine provinces to transport natural gas from the rich Lunnan gas fields of Xinjiang Uygur Autonomous Region all the way to the economic hub of Shanghai and other regions of the Yangtze River Delta.
Currently in operation at WEPP's network control center in Shanghai, the converged network from Nortel will be extended to 57 out of 200 sites along the pipeline's route by early 2006. When complete, the project will be one of the largest IP softswitch-based enterprise networks Nortel has deployed to date in China.
Delivering seamless, real-time voice communications to office personnel and mobile workers at significantly lower costs than traditional fixed-line telephony, the Nortel IP solution also enables SIP-based multimedia and collaborative productivity applications. These applications include virtual interactive meetings with file exchange, Web based collaboration and other advanced capabilities. Nortel's VPN solution will provide secure connectivity across the IP network and the public Internet for mobile staff.
'This is a highly strategic project for China and Nortel is supporting WEPP's success by providing a proven converged communications platform that delivers carrier-grade performance, flexibility and reliability, as well as the scalability to meet future needs,' said Stephen Tsui, chief operating officer, Greater China, Nortel. 'This contract is a significant milestone for Nortel in China representing the first deployment of our converged networking solution by the country's gas industry .'
At the WEPP Shanghai control center, the Nortel solution consists of the Nortel Communication Server (CS) 1000, a full-featured IP PBX providing advanced applications and over 450 world-class telephony features, and the Nortel Multimedia Communication Server (MCS) 5100 to augment existing voice and data infrastructures and increase productivity by enabling multimedia collaboration, worker mobility and development of personalized applications.
In addition, Nortel's CallPilot unified messaging solution has also been deployed, as well as Nortel's VPN router to enable mobile users secure, remote access to voice mail, fax and e-mail services, and to make calls via the internal WEPP converged network through this office anywhere solution.
In addition to the Shanghai control center solution, 30 CS 1000 units and 27 Business Communications Manager (BCM) 50 systems are being installed in 57 of the 200 stations along the WEPP pipeline route during this initial phase of deployment. An all-in-one platform for converged voice and data communications, the BCM 50 provides a cost effective solution for remote sites with advanced capabilities such as IP telephony, messaging, IP networking, Internet access, and contact center capabilities with skills-based routing.
Nortel's IP-based communications and multimedia solutions are gathering momentum among China's utilities, with major deployments for regional power utilities in Fujian and Shandong provinces and the Haihe River Water Resources Commission. Nortel has also deployed solutions for the water resource departments of Guangdong, Anhui and Henan provinces and the water resources commissions of the Huai River.
2005-12-20
Notícias – Press-Releases