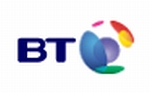 BT has announced the launch of a new service within its Application Assured Infrastructure (AAI) (1) suite. The Applications Optimisation Service (AOS) is an enhancement to the continuous performance management element of AAI, which provides customers with greater control of their infrastructure.

The new service is available globally and is targeted at multi site organisations. BT is utilising technology from Ipanema Technologies to deliver AOS, which also benefits from the same level of customer service as other AAI elements, including helpdesk support, predictive alarms and fault diagnosis.
Martin England, general manager of converged propositions, BT Global Services says that «As traffic on the network increases, effective application management will be crucial. AOS further enhances AAI's market leading position by offering customers a modular, flexible and repeatable service with a depth and functionality not seen before on a global scale. As technology increasingly becomes network-centric, BT is in a unique position to help firms build flexibility into every aspect of their business, enabling them to thrive in the digital networked economy».
2006-07-13
Em Foco – Empresa