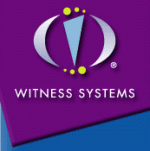 Witness Systems has acquired Demos Solutions Consulting Group Ltd. (also known as Demos Solutions) and Exametric, Inc., specialized in supplying enterprise productivity and resource planning solutions to the financial services industry. The acquisitions broaden the revenue opportunity and customer base for Witness Systems, further extending the business value of its workforce optimization (WFO) solutions from contact centers to bank branches and ultimately to other areas in the enterprise.
The aggregate purchase price for both transactions is $29 million in cash plus a potential earn-out of up to $18 million based on the growth of the business over the next few years. The acquisitions will be financed from Witness Systems' existing cash resources. These acquisitions are expected to be accretive (before amortization of intangibles and other acquisition-related costs) and add $13 million to $15 million to the company's revenue in 2007.
The two companies will be combined and operate as Witness Enterprise Solutions, a group focusing initially on WFO solutions for retail bank branches and operations. «Approximately 30 percent of our revenue is derived from financial services, and we have been extending our overall reach through our leadership in providing VoIP solutions. Starting with branch offices allows us to leverage the congruence of WFO and VoIP, and is a natural catalyst for our continued expansion across the broader enterprise», said Dave Gould, CEO of Witness Systems.
2006-10-05
Notícias – Press-Releases