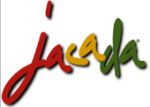 Jacada Ltd. (Nasdaq: JCDA), a leading provider of unified desktop and process optimisation solutions for customer service operations, today announced it has signed a joint marketing agreement with Avaya (NYSE:AV), a leading global provider of business communications applications, systems and services. Under the terms of the agreement, Avaya Consulting and Systems Integration and Jacada will jointly market and deliver Jacada customer service solutions globally.
"Today's contact centre agents must often deal with a maze of business applications in order to access the critical information they need to deliver prompt and efficient service to customers," says Ken Kaisen, Vice President, Consulting and Systems Integration, Avaya. "Jacada solutions tackle that problem head-on and provide an excellent complement to Avaya's contact centre professional services portfolio. Together we help businesses improve agent productivity, enhance customer service and realise a significant return on their contact centre investment."

Jacada WorkSpace dramatically simplifies an agent's desktop by providing a single, easy-to-use interface to the mission-critical applications and contact centre tools required to complete a customer interaction. Jacada WorkSpace is powered by Jacada Fusion , a process optimisation platform that improves workflow across a company's existing business applications.
"Jacada is extremely excited to be affiliated with the global leader in the contact centre industry," said Paul O'Callaghan, president of Jacada. "Avaya is a trusted advisor to many of the companies in our target markets. Together we can offer a solution that delivers a major competitive advantage for our customers by significantly reducing operational costs and greatly enhancing the customer experience ."
http://www.jacada.com
Em Foco – Projecto